El talento digital es el verdadero tema pendiente de la transformación digital y es una de las palancas principales que pueden situar a España en una situación de liderazgo a nivel europeo. La oportunidad que brinda esta transformación y la necesidad de nuevas competencias y capacidades para los empleos en el ámbito de las tecnologías de la información han de ser abordadas con una elevada mirada estratégica de la gestión del talento altamente inclusiva, que involucre tanto a las empresas como a los responsables educativos, a los agentes sociales, a la clase política y a la administración de cara a formar el talento y las competencias habilitadores que maximicen la oportunidad que deriva de la transformación digital.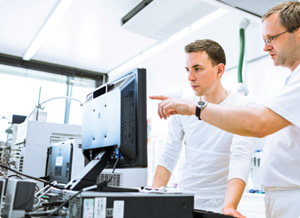 AMETIC ha mostrado desde sus inicios una especial sensibilidad hacia este tema, impulsando estudios gestionando programas de formación y contratación enfocados al desarrollo del talento digital, creando grupos de trabajo de perfiles profesionales dentro de sus comisiones. Asimismo, AMETIC ha sido durante cinco ediciones punto nacional de contacto de la campaña E-SKILLS FOR JOBS y en la actualidad ejerce en España el rol de secretaría técnica de la coalición española de la DIGITAL SKILLS AND JOBS COALITION que tiene como objetivo albergar bajo el mismo paraguas a todos los agentes relevantes que quieren comprometerse a reducir el desfase existente entre oferta y demanda de talento digital.
Si además tu entidad desea lanzar un compromiso público (pledge) con visibilidad europea en alguna de las siguientes categorías, por favor envíala a través de este formulario
Digital skills for all: developing digital skills to enable all citizens to be active in our digital society
Digital skills for the labour force: developing digital skills for the digital economy, e.g. upskilling and reskilling workers, jobseekers; actions on career advice and guidance
More and better trained ICT professionals in Europe – Developing high level digital skills for ICT professionals in all industry sectors
Digital skills in education
---
¡Tú también puedes colaborar! 
Síguenos en Twitter y Facebook y ayúdanos a difundir nuestro mensaje